At Edgewater Mercy Hostel you are supported to enjoy a rich and active life within small household communities that feel just like home.
Walking through our home you might spot residents maintaining beautiful gardens, playing with the beloved border collies that visit daily, or reminiscing at our men's club.
You might also see residents and staff zipping through the streets on a Harley Davidson, enjoying the wind in their hair and a breath of fresh air. There's something for everyone and your day is uniquely tailored to include the things you enjoy. Residents are central to selecting daily activities and menus. At Edgewater, you're fully involved in planning all aspects of your life and care.
Edgewater Mercy Hostel
19 Pioneer Dr
Edgewater WA 6027
Book your tour of Edgewater Mercy Hostel

Arrange to visit for a cup of tea and a tour, and get to know the friendly faces at Edgewater Mercy Hostel! You'll meet our Resident Liaison Officer to explore our home and the surrounding area, and find out more about moving in. Just fill out the form and we'll be in touch.
Speech pathology
Our home offers speech pathology services to assess, diagnose and treat communication or swallowing disorders. Our local allied health therapists can provide speech pathology services in-home as you require, or as part of a high-care plan. If you're generally well and would like speech pathology, or have higher care needs and seek extra allied health support, you can arrange for your preferred therapists to visit on a fee-for-service basis.
Respite care
We can provide support to your family and other primary carers who need additional assistance, or who simply need a break and time to themselves. Our home offers respite care in the form of short-term accommodation for your family members or primary carers.
Religious services
Chaplains visit our home, and are available on-call for pastoral ministry and specific religious rituals. We can also arrange pastoral care from a religious representative from your own faith for your convenience.
Podiatry
Podiatry services are available for medical conditions affecting the foot, ankle and leg. Our local allied health therapists can provide podiatry in the home as part of a high care plan. If you're generally well and would like these services, or have higher care needs and seek extra allied health support, you can arrange for your preferred therapists to visit on a fee-for-service basis.
Physiotherapy
Physiotherapists help people move more easily and improve their physical ability. You may undertake physiotherapy as part of a high-care plan or rehabilitation program. If you're generally well and would like access to physiotherapy services, or if you have higher needs and require extra support, you can arrange for your preferred therapists to visit on a fee-for-service basis.
Pastoral care
Pastoral Care Associates can offer you and your loved ones spiritual and emotional support. We can also coordinate prayer groups or church services, including regular Mass, sacramental care and denominational services.
Palliative care
For those nearing the end of life, our palliative care team works with family and friends to offer physical, spiritual, emotional and social support.
Library
Enjoy access to our home's comprehensive library of books, reading materials and games.
Leisure and lifestyle activities
Wherever possible, our lifestyle therapy team supports you to pursue your interests and actively participate in life. We invite you to enjoy a range of social, cultural and physical activities and to suggest any we do not currently offer. Please note, some activities may incur a charge.
Hair and beauty salon
A hairdresser regularly visits our salon to keep you looking and feeling your best.
Dietitian-curated meals
Our nutritionally balanced menu is developed under the guidance of a dietitian and changes seasonally. All meals are cooked fresh daily and we are happy to accommodate special dietary needs for religious, cultural, ethical or medical reasons.
Dental
As part of our comprehensive approach to your health and wellbeing, we can arrange dental services for both emergency and non-emergency dental issues.
Audiology
Audiology involves treatments to improve communication and participation for people with hearing loss, to promote a fuller and more enjoyable life. It can also help with conditions affecting balance.
Ageing in place
Our homes offer you the security and comfort of 'ageing in place'. Regardless of your care needs now, or how they may develop in the future, you can continue to live at our home and access the care you need while maintaining your quality of life.
Volunteer services
Our home benefits from many skilled volunteers. Whether it be driving a bus, sharing gardening skills, reading a book or newspaper to one of our residents, playing cards, or just having a chat, volunteers bring a spark into our home with infectious enthusiasm. If you would like to contribute to our home as a volunteer, please get in touch. As with everyone who works within our homes, volunteers are required to complete a police check and attend a Mercy Health induction.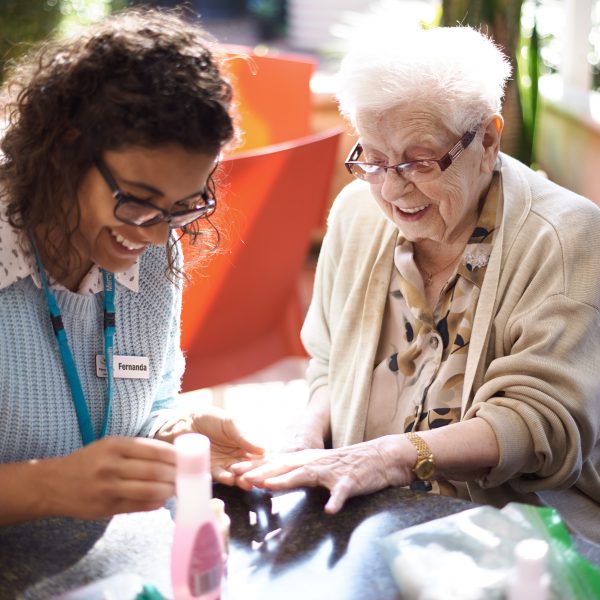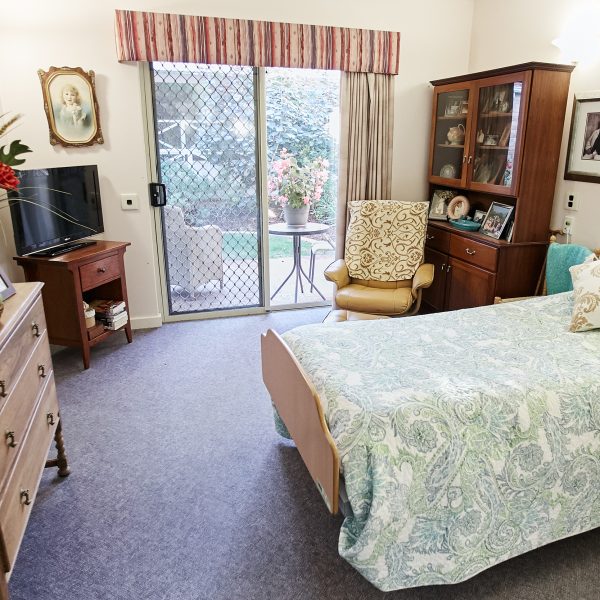 Accommodation
Edgewater Mercy Hostel is a 33-bed home consisting of four distinct 'houses'.
Each bedroom has a standard single bed, built-in wardrobe, bedside cabinet and 24/7 nurse call system. There's plenty of space for personal treasures and residents can decorate their room so it feels like home. Some rooms feature sliding doors that enable easy access to the gardens. The building itself is very bright with lots of natural light.
Food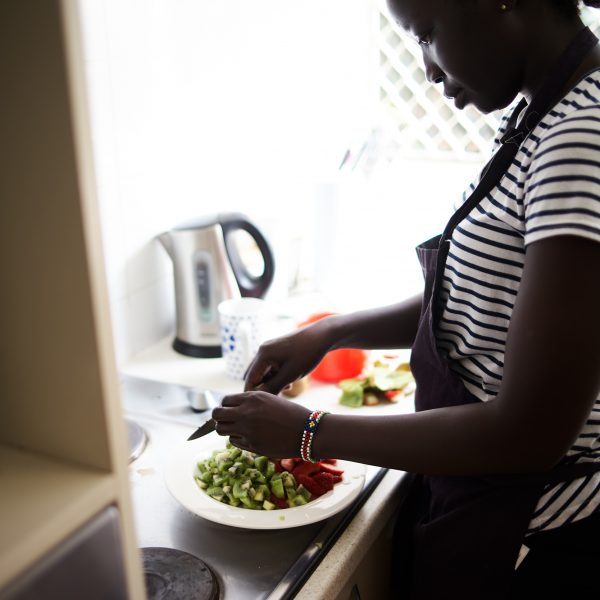 Our Hospitality Supervisor meets with residents once a fortnight to plan the menu. All food is cooked fresh daily in the kitchens in each house. Our Care Companions perform most of the cooking responsibilities, but residents are welcome and encouraged to help prepare and cook food. When it comes to food, Edgewater Mercy Hostel is all about residents having a choice. We also accommodate residents' specific dietary or cultural requirements.
Breakfast: selection of juices, cereals, porridge, yoghurt, toast, spreads, fresh fruit, coffee and tea. Hot breakfast is available on weekends.
Lunch: baked lemon fish, parsley potato, seasonal vegetables, two fruits in jelly and ice cream.
Dinner: soup, beef and vegetable stir-fry, baked beans on toast and poached eggs.
Facilities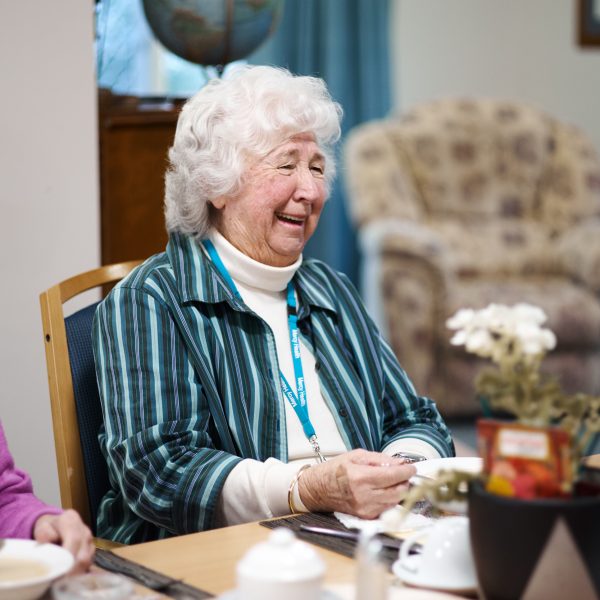 visiting GPs
visiting Locums
occupational therapist
visiting entertainers
optometrist.
Retirement Living units are located next door.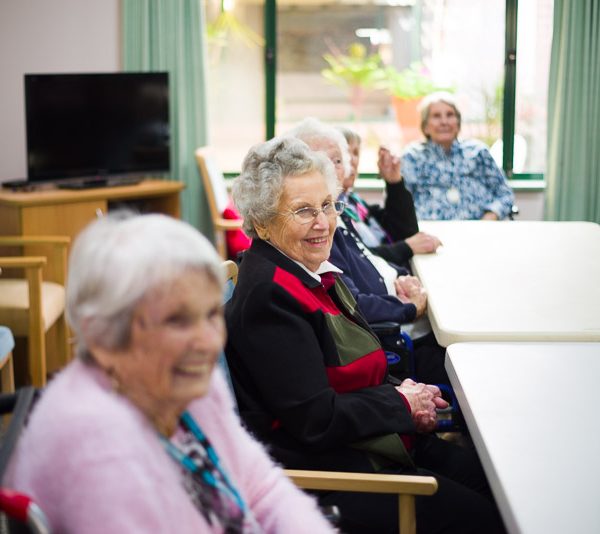 Lifestyle and Community
Edgewater Mercy Hostel is located close to the beautiful Hillarys Boat Harbour which features a smorgasbord of restaurants, cafes and shops.
You can also catch a ferry to the breathtaking Rottnest Island for a range of natural attractions, tours and family activities. Joondalup Shopping Centre is a quick five-minute drive away, and offers over 200 shops, restaurants and a cinema.
At home, a local library offers a range of classic and contemporary books. There's also regular bingo sessions, a daily walking group and a wide variety of local entertainers who frequently perform for us.
In the area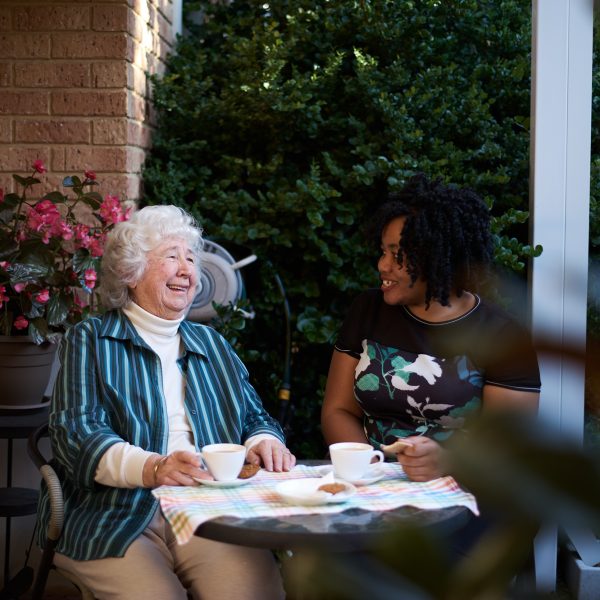 Joondalup Shopping Centre: 5-minute drive
Hillarys Boat Harbour: 20-minute drive
Spinnakers Restaurant at Hillarys Boat Harbour: 20-minute drive
Voyage Kitchen, 128 West Coast Drive, Sorrento: 15-minute drive
Kings Park: 28-minute drive.
Available activities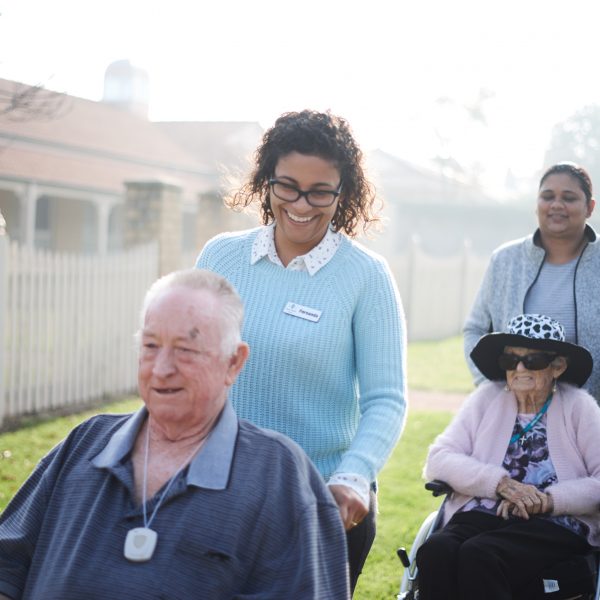 Enjoy the following activities at your home:
intergenerational playgroup
weekly Mass
entertainers
volunteer engagement.
Transport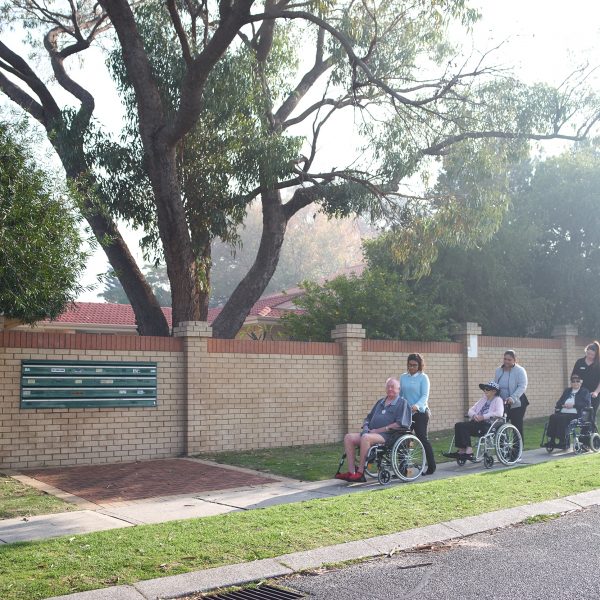 BUS:
The route 466 bus is available to and from Perth City and Whitfords Railway Station.
TRAIN:
Edgewater Railway Station is 1km away. Trains can be accessed to and from Perth City and all local stations along the route including Whitfords and Joondalup.
Directions and parking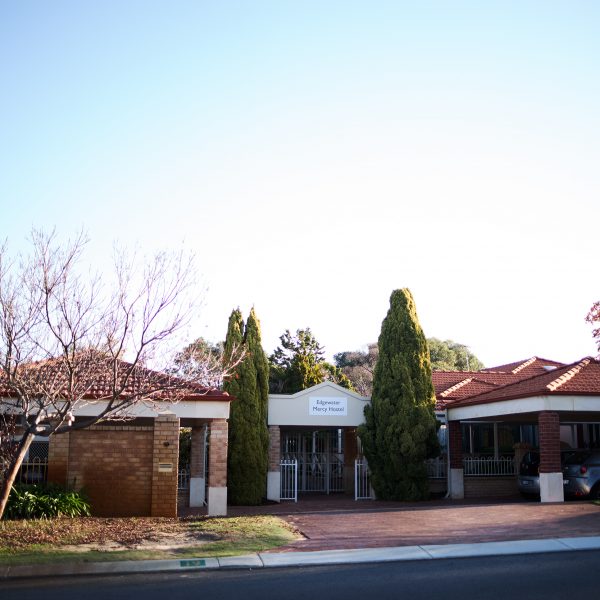 Edgewater Mercy Hostel is located off Joondalup Drive behind Mater Dei College. We have several visitor parking bays located around the home.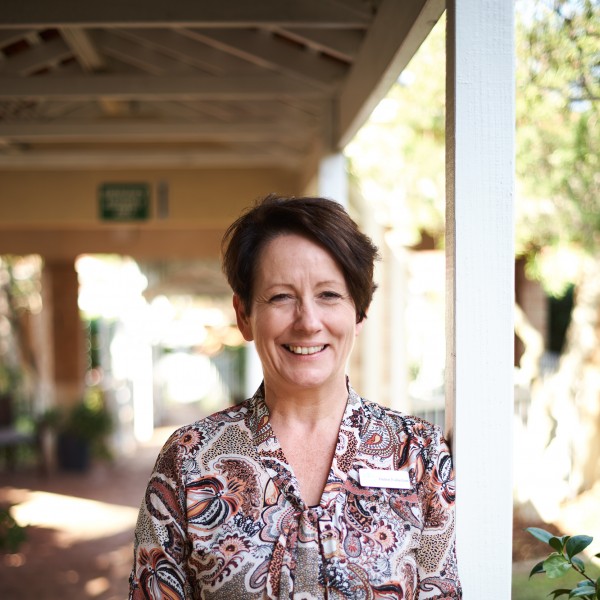 Meet Helen
As a treasured member of the Edgewater Mercy Hostel community, you have a dedicated Service Manager.
My favourite thing about our home is the small household living model.
My favourite thing about our home is the small household living model. It allows continued choice for all residents in how they live life every day. I also like the fact I can bring my dogs to work every day to provide company for our residents.
What next
Moving into an aged care home can be a challenging and emotional time for you and your loved ones. We're here to help.
There are some steps you can complete at any point — even before you've decided on your home — to make things easier.
Confirm the details of your finances
By confirming the details of your finances through completing certain forms and choosing your specific room, you can ensure you pay the correct costs and receive the right care from the moment you move in.
Learn more about confirming the details of your finances
Apply for your chosen home
Arrange a meeting with the Resident Liaison Officer of your chosen home to ensure you understand everything and receive the right help in applying for your move.
Learn more about applying for your chosen home
Understanding the costs
Once you've chosen your home, it's natural to start thinking about the costs involved.
How much will I have to pay? What is covered? Are there flexible payment options? Find the answers to your questions and get familiar with the costs.
Ask about life at Edgewater Mercy Hostel
If you have any questions about life at Edgewater Mercy Hostel, the process of preparing for a move, or anything else, please get in touch and let us know. We'll find the answers and be in contact with you shortly.
Edgewater Mercy Hostel
19 Pioneer Dr
Edgewater WA 6027