Just 15 minutes from the centre of Geelong, Mercy Place Rice Village is a warm, friendly community providing comfort, care and a great lifestyle.
Get your hands dirty in our seasonal vegetable garden or relax with friends among the colourful flowerbeds dotted throughout the village. We offer a range of activities to keep you energised and engaged.
Exercise your artistic talents in our purpose-built craft room, or dive into a book from the library. Afterwards, pull up a chair beside a friend and enjoy refreshments of a different kind at our on-site replica pub.
Visiting hours may have changed due to the coronavirus pandemic. Please call the home for details.
Mercy Place Rice Village (Geelong)
7 Moylan Loop
Marshall, Geelong VIC 3216
Book your tour of Mercy Place Rice Village (Geelong)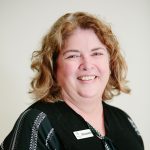 Arrange to visit for a cup of tea and a tour, and get to know the friendly faces at Mercy Place Rice Village (Geelong)! You'll meet our Resident Liaison Officer to explore our home and the surrounding area, and find out more about moving in. Just fill out the form and we'll be in touch.
Ageing in place
Our homes offer you the security and comfort of 'ageing in place'. Regardless of your care needs now, or how they may develop in the future, you can continue to live at our home and access the care you need while maintaining your quality of life.
Dietitian-curated meals
Our nutritionally balanced menu is developed under the guidance of a dietitian and changes seasonally. All meals are cooked fresh daily and we are happy to accommodate special dietary needs for religious, cultural, ethical or medical reasons.
Leisure and lifestyle activities
Wherever possible, our lifestyle therapy team supports you to pursue your interests and actively participate in life. We invite you to enjoy a range of social, cultural and physical activities and to suggest any we do not currently offer. Please note, some activities may incur a charge.
Eye health and ophthalmology
Access ophthalmology services to treat eye and vision-related conditions or disorders.
Palliative care
For those nearing the end of life, our palliative care team works with family and friends to offer physical, spiritual, emotional and social support.
Pastoral care
Pastoral Care Associates can offer you and your loved ones spiritual and emotional support. We can also coordinate prayer groups or church services, including regular Mass, sacramental care and denominational services.
Podiatry
Podiatry services are available for medical conditions affecting the foot, ankle and leg. Our local allied health therapists can provide podiatry in the home as part of a high care plan. If you're generally well and would like these services, or have higher care needs and seek extra allied health support, you can arrange for your preferred therapists to visit on a fee-for-service basis.
Religious services
Chaplains visit our home, and are available on-call for pastoral ministry and specific religious rituals. We can also arrange pastoral care from a religious representative from your own faith for your convenience.
Speech pathology
Our home offers speech pathology services to assess, diagnose and treat communication or swallowing disorders. Our local allied health therapists can provide speech pathology services in-home as you require, or as part of a high-care plan. If you're generally well and would like speech pathology, or have higher care needs and seek extra allied health support, you can arrange for your preferred therapists to visit on a fee-for-service basis.
Dementia care unit
A dedicated memory unit is available within the home providing specialist care for people living with dementia or memory loss. We partner with you and your loved one to get to know their personal story so daily life and activities can be tailored to suit their specific needs and interests.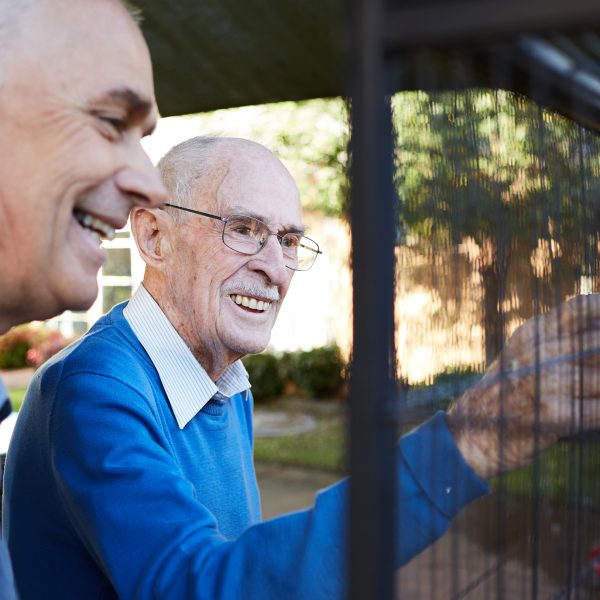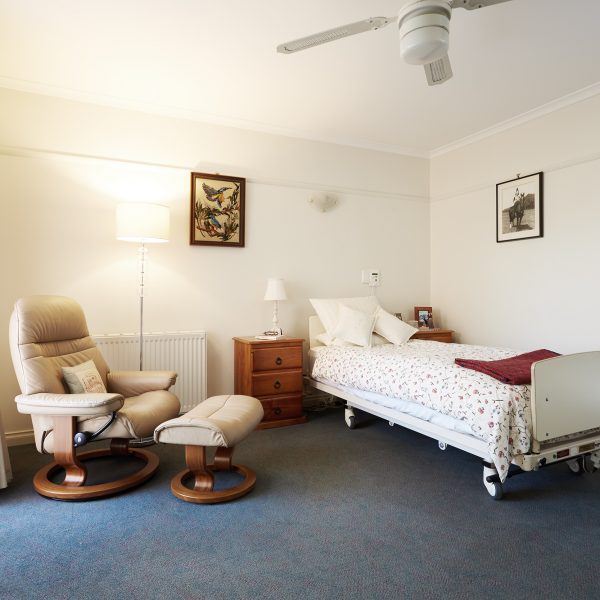 Aged Care Accommodation
There are two types of room at Mercy Place Rice Village. The first type (52 rooms) opens onto a private garden and features a kitchenette, built-in wardrobe and private ensuite.
The second type (40 rooms) features a built-in wardrobe, bedside table and private ensuite. These rooms open onto the home's gardens, with easy access to household dining and kitchen areas.
There is beautiful natural light throughout the home and a 24/7 nurse call system is available in all bedrooms.
Rooms
| Type | Room | Bathroom | Size | Features |
| --- | --- | --- | --- | --- |
| Classic | Single | Private | 15m² | |
| Deluxe | Single | Private | 15-20m² | Views |
| Deluxe+ | Single | Private | 15-20m² | Peacefully positioned |
Accommodation details and pricing
Food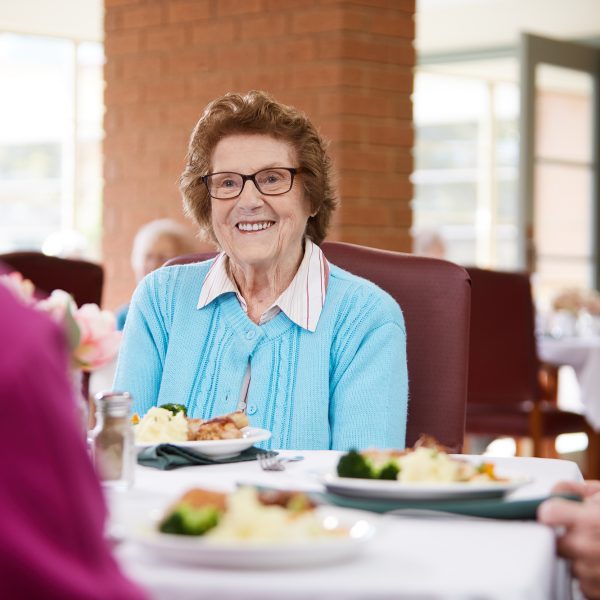 A four-week rotating menu is developed seasonally, in consultation with a dietitian and the valuable input of residents. We also celebrate world cuisines with special themed dining nights. All meals are made fresh in our on-site kitchen and we use seasonal vegetables from our own garden. We accommodate all dietary requirements.
Breakfast: choice of cereal, porridge, toast and spreads.
Lunch: crumbed sausages, lamb hotpot and trifle.
Dinner: chicken and mushroom roll, sandwiches or baked beans and soup of the day.
Choice of dessert: jelly, ice cream or strawberry mouse.
Facilities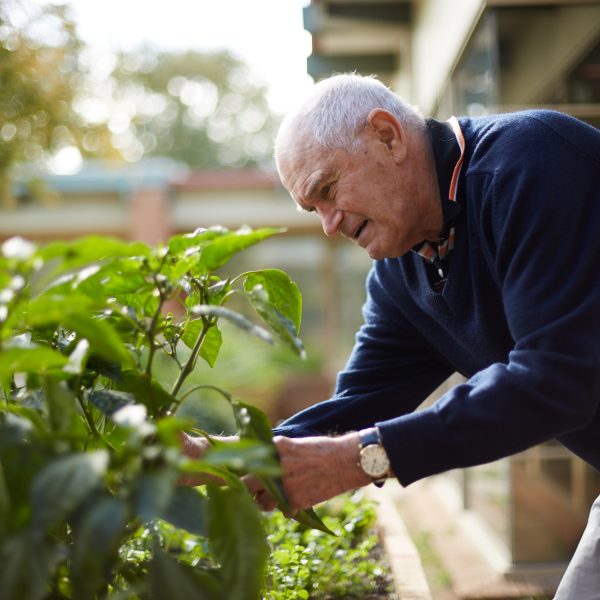 Registered Nurse available 24/7
On-site GP clinic on Tuesdays and Fridays
Library serviced by the Geelong Library and Heritage Centre (room visits and requests available)
Hydrotherapy pool
Kiosk/Café
Hairdresser
Small dementia unit (capacity for 16 residents)
Seasonal vegetable garden
Laundry
Adjoining Retirement Living (73 independent living units, featuring range of one or two-bedroom units with carports or garages)
Chapel
Replica pub
Mercy Place Rice Village bus
Grey Cats Club.
Local amenities:
Local IGA will deliver
Local pharmacist will deliver
Bus service stops outside front gate
Railway station within 1km.
Aged Care Lifestyle and Community
Mercy Place Rice Village boasts a vibrant community, conveniently located near various attractions in south central Geelong.
The Barwon Valley Golf Club is just around the corner, while Waurn Ponds Shopping Centre offers cinemas, shopping and a range of delicious cafes and restaurants. Residents who prefer to stay at home can play bingo or enjoy fun and engaging activities. The Rotary Club of Grovedale also meets at our home.
In the area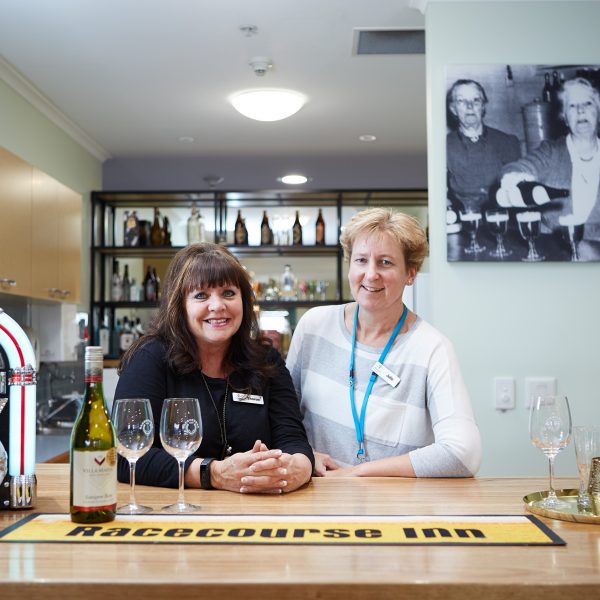 Geelong RSL: 3km
Belmont Bowls Club: 2km
Barwon Valley Golf Club: 1.4km
Sandstone Café: 3.1km
Belmont Shopping District: 3km
Waurn Ponds Shopping Centre: 6.4km
Walking paths along Barwon River: 4.2km.
Available activities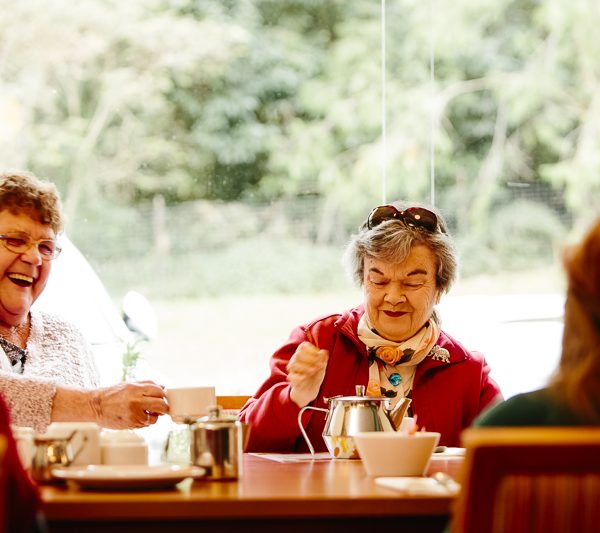 Enjoy the following activities at your home:
Transport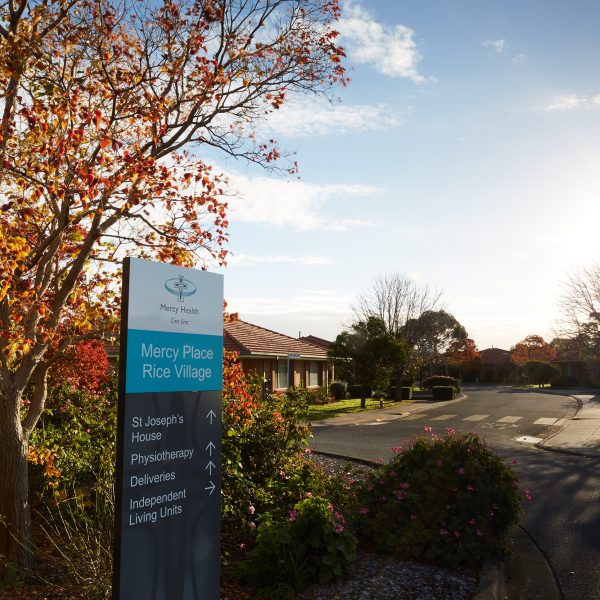 BUS:
A bus stop in front of our home takes passengers to the Drews Road bus interchange and Marshall Railway Station. The bus interchange services the Geelong and Torquay regions.
TRAIN:
Marshall Railway Station is 1.4km from our home and offers frequent services on the Melbourne and Warrnambool lines.
Directions and parking
We offer general and disability parking on site.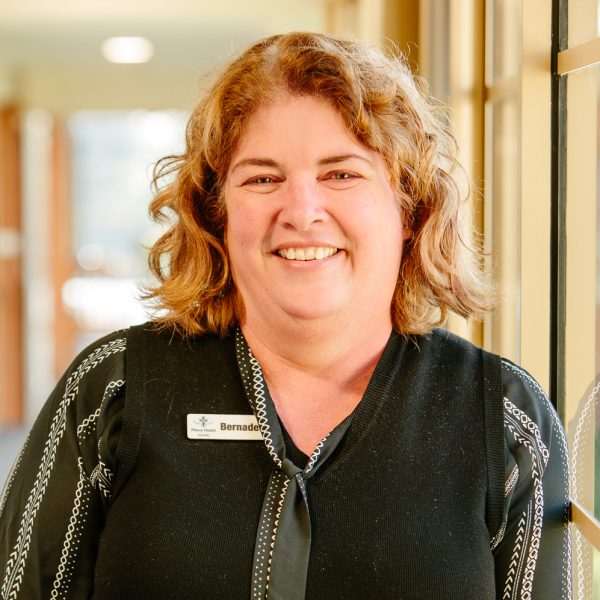 Meet Bernadette
As a treasured member of the Mercy Place Rice Village (Geelong) community, you have a dedicated Service Manager.
Mercy Place Rice Village offers a warm, welcoming home that fosters both independence and companionship.
Our staff strive to make you feel this is your home.
Our care is centered on you and your experiences. We want to be part of your next chapter.
What next
Moving into an aged care home can be a challenging and emotional time for you and your loved ones. We're here to help.
There are some steps you can complete at any point — even before you've decided on your home — to make things easier.
Confirm the details of your finances
By confirming the details of your finances through completing certain forms and choosing your specific room, you can ensure you pay the correct costs and receive the right care from the moment you move in.
Learn more about confirming the details of your finances
Understanding the costs
Once you've chosen your home, it's natural to start thinking about the costs involved.
How much will I have to pay? What is covered? Are there flexible payment options? Find the answers to your questions and get familiar with the costs.
Ask about life at Mercy Place Rice Village (Geelong)
If you have any questions about life at Mercy Place Rice Village (Geelong) the process of preparing for a move, or anything else, please get in touch and let us know. We'll find the answers and be in contact with you shortly.
Mercy Place Rice Village (Geelong)
7 Moylan Loop
Marshall, Geelong VIC 3216
We constantly look for ways to improve the care and service we deliver. Your feedback is valuable and is one way we can find out how we are doing and what we can improve. Complete our online feedback form to provide your comments.
Last reviewed January 1, 2018.