Experience the difference of small household living at Mercy Place Ballarat, the city's newest and most innovative aged care home.
Set behind the historic red brick building of the Sisters of Mercy, Mercy Place Ballarat has been purposely designed to create a warm and inviting place where residents and their families can feel right at home.
Small household living promotes independence, choice and relationships. You will have your own room with ensuite and share a house with a group of like-minded people.
Enjoy home-cooked meals, the privacy and comfort of familiar home spaces, a personal laundry and outdoor spaces, all with the security and peace of mind knowing help is on hand when you need it.
Visiting hours may have changed due to the coronavirus pandemic. Please call the home for details.
Book your tour of Mercy Place Ballarat
Arrange to visit for a cup of tea and a tour, and get to know the friendly faces at Mercy Place Ballarat! You'll meet our Resident Liaison Officer to explore our home and the surrounding area, and find out more about moving in. Just fill out the form and we'll be in touch.
Pastoral care
Pastoral Care Associates can offer you and your loved ones spiritual and emotional support. We can also coordinate prayer groups or church services, including regular Mass, sacramental care and denominational services.
Religious services
Chaplains visit our home, and are available on-call for pastoral ministry and specific religious rituals. We can also arrange pastoral care from a religious representative from your own faith for your convenience.
Volunteer services
Our home benefits from many skilled volunteers. Whether it be driving a bus, sharing gardening skills, reading a book or newspaper to one of our residents, playing cards, or just having a chat, volunteers bring a spark into our home with infectious enthusiasm. If you would like to contribute to our home as a volunteer, please get in touch. As with everyone who works within our homes, volunteers are required to complete a police check and attend a Mercy Health induction.
Speech pathology
Our home offers speech pathology services to assess, diagnose and treat communication or swallowing disorders. Our local allied health therapists can provide speech pathology services in-home as you require, or as part of a high-care plan. If you're generally well and would like speech pathology, or have higher care needs and seek extra allied health support, you can arrange for your preferred therapists to visit on a fee-for-service basis.
Respite care
We can provide support to your family and other primary carers who need additional assistance, or who simply need a break and time to themselves. Our home offers respite care in the form of short-term accommodation for your family members or primary carers.
Podiatry
Podiatry services are available for medical conditions affecting the foot, ankle and leg. Our local allied health therapists can provide podiatry in the home as part of a high care plan. If you're generally well and would like these services, or have higher care needs and seek extra allied health support, you can arrange for your preferred therapists to visit on a fee-for-service basis.
Physiotherapy
Physiotherapists help people move more easily and improve their physical ability. You may undertake physiotherapy as part of a high-care plan or rehabilitation program. If you're generally well and would like access to physiotherapy services, or if you have higher needs and require extra support, you can arrange for your preferred therapists to visit on a fee-for-service basis.
Pet-friendly environment
Pet therapy is known to inspire greater physical, cognitive and emotional wellbeing. On-site and visiting pets are a vital element of our home environment. If you're considering a move to our home, contact the Service Manager to discuss bringing your pet with you.
Palliative care
For those nearing the end of life, our palliative care team works with family and friends to offer physical, spiritual, emotional and social support.
Pain management
We offer a range of professional services to ease pain, improve quality of life and reduce symptoms and discomfort associated with ongoing illnesses or disorders.
Eye health and ophthalmology
Access ophthalmology services to treat eye and vision-related conditions or disorders.
Library
Enjoy access to our home's comprehensive library of books, reading materials and games.
Leisure and lifestyle activities
Wherever possible, our lifestyle therapy team supports you to pursue your interests and actively participate in life. We invite you to enjoy a range of social, cultural and physical activities and to suggest any we do not currently offer. Please note, some activities may incur a charge.
Hair and beauty salon
A hairdresser regularly visits our salon to keep you looking and feeling your best.
Dietitian-curated meals
Our nutritionally balanced menu is developed under the guidance of a dietitian and changes seasonally. All meals are cooked fresh daily and we are happy to accommodate special dietary needs for religious, cultural, ethical or medical reasons.
Dementia care service
Our home caters for people living with dementia or memory loss. We partner with you and your loved one to get to know their personal story so daily life and activities can be tailored to suit their specific needs and interests.
Café on site
Our home includes an on-site café and kiosk with a fresh food and hot or cold drink menu for you and your guests to enjoy.
Audiology
Audiology involves treatments to improve communication and participation for people with hearing loss, to promote a fuller and more enjoyable life. It can also help with conditions affecting balance.
Allied health
Allied health describes the range of health professionals involved in your care who are not doctors, dentists or nurses. Allied health includes services such as podiatry, occupational therapy, physiotherapy, speech therapy and dietary advice.
Ageing in place
Our homes offer you the security and comfort of 'ageing in place'. Regardless of your care needs now, or how they may develop in the future, you can continue to live at our home and access the care you need while maintaining your quality of life.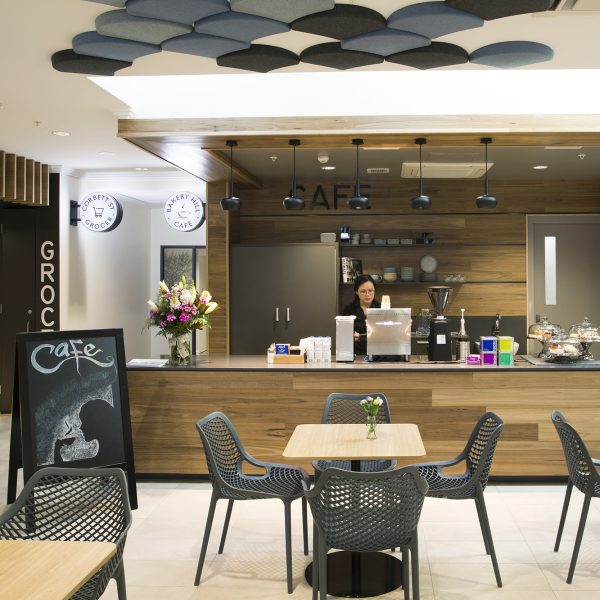 Mercy homes nearby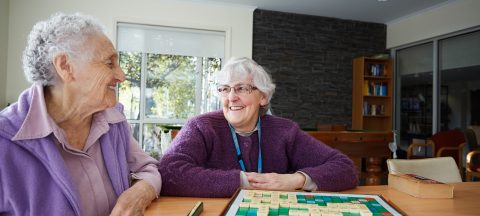 Mercy Place Colac
Mercy Place Colac offers the warm and friendly sense of community that comes with country living.
Mercy Place Colac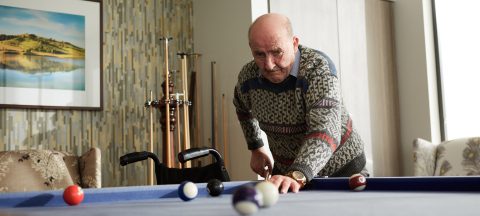 Mercy Place Warrnambool
Surrounded by a wealth of parks and gardens, and with the Merri River and beach close by, Mercy Place Warrnambool is an inviting community in a tranquil seaside township.
Mercy Place Warrnambool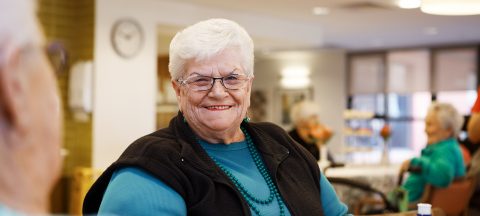 Mercy Health Bethlehem Home for the Aged (Bendigo)
Golden Square, Bendigo, VIC
Mercy Place Bethlehem Home for the Aged is a warm community of independent residents enjoying life among historical streets and sloping greens in Golden Square, Bendigo.
Mercy Health Bethlehem Home for the Aged (Bendigo)