Welcome to Mercy Place Colac, and the warm sense of community that comes with country living.
Soak up the fresh air in our beautifully landscaped gardens that feature a gazebo and barbecue, or get to know our farmyard's feathered residents. The ducks, geese, turkeys and chickens are particularly friendly at feeding time!
Life at Colac is about care and close-knit community, wrapped around your personal wants and needs. We foster engagement through intergenerational programs with local schools and support you to pursue your unique interests. We have a dedicated lifestyle team that schedules activities and events based on residents' ideas and requests, and family and friends are always welcome to join in.
---
Visiting hours may have changed due to the coronavirus pandemic. Please call the home for details.
Book your tour of Mercy Place Colac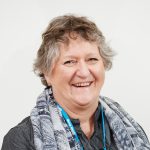 Arrange to visit for a cup of tea and a tour, and get to know the friendly faces at Mercy Place Colac! You'll meet our Resident Liaison Officer to explore our home and the surrounding area, and find out more about moving in. Just fill out the form and we'll be in touch.
Speech pathology
Our home offers speech pathology services to assess, diagnose and treat communication or swallowing disorders. Our local allied health therapists can provide speech pathology services in-home as you require, or as part of a high-care plan. If you're generally well and would like speech pathology, or have higher care needs and seek extra allied health support, you can arrange for your preferred therapists to visit on a fee-for-service basis.
Respite care
We can provide support to your family and other primary carers who need additional assistance, or who simply need a break and time to themselves. Our home offers respite care in the form of short-term accommodation for your family members or primary carers.
Religious services
Chaplains visit our home, and are available on-call for pastoral ministry and specific religious rituals. We can also arrange pastoral care from a religious representative from your own faith for your convenience.
Podiatry
Podiatry services are available for medical conditions affecting the foot, ankle and leg. Our local allied health therapists can provide podiatry in the home as part of a high care plan. If you're generally well and would like these services, or have higher care needs and seek extra allied health support, you can arrange for your preferred therapists to visit on a fee-for-service basis.
Physiotherapy
Physiotherapists help people move more easily and improve their physical ability. You may undertake physiotherapy as part of a high-care plan or rehabilitation program. If you're generally well and would like access to physiotherapy services, or if you have higher needs and require extra support, you can arrange for your preferred therapists to visit on a fee-for-service basis.
Pastoral care
Pastoral Care Associates can offer you and your loved ones spiritual and emotional support. We can also coordinate prayer groups or church services, including regular Mass, sacramental care and denominational services.
Palliative care
For those nearing the end of life, our palliative care team works with family and friends to offer physical, spiritual, emotional and social support.
Eye health and ophthalmology
Access ophthalmology services to treat eye and vision-related conditions or disorders.
Library
Enjoy access to our home's comprehensive library of books, reading materials and games.
Leisure and lifestyle activities
Wherever possible, our lifestyle therapy team supports you to pursue your interests and actively participate in life. We invite you to enjoy a range of social, cultural and physical activities and to suggest any we do not currently offer. Please note, some activities may incur a charge.
Hair and beauty salon
A hairdresser regularly visits our salon to keep you looking and feeling your best.
Dental
As part of our comprehensive approach to your health and wellbeing, we can arrange dental services for both emergency and non-emergency dental issues.
Audiology
Audiology involves treatments to improve communication and participation for people with hearing loss, to promote a fuller and more enjoyable life. It can also help with conditions affecting balance.
Allied health
Allied health describes the range of health professionals involved in your care who are not doctors, dentists or nurses. Allied health includes services such as podiatry, occupational therapy, physiotherapy, speech therapy and dietary advice.
Ageing in place
Our homes offer you the security and comfort of 'ageing in place'. Regardless of your care needs now, or how they may develop in the future, you can continue to live at our home and access the care you need while maintaining your quality of life.
Dementia care unit
A dedicated memory unit is available within the home providing specialist care for people living with dementia or memory loss. We partner with you and your loved one to get to know their personal story so daily life and activities can be tailored to suit their specific needs and interests.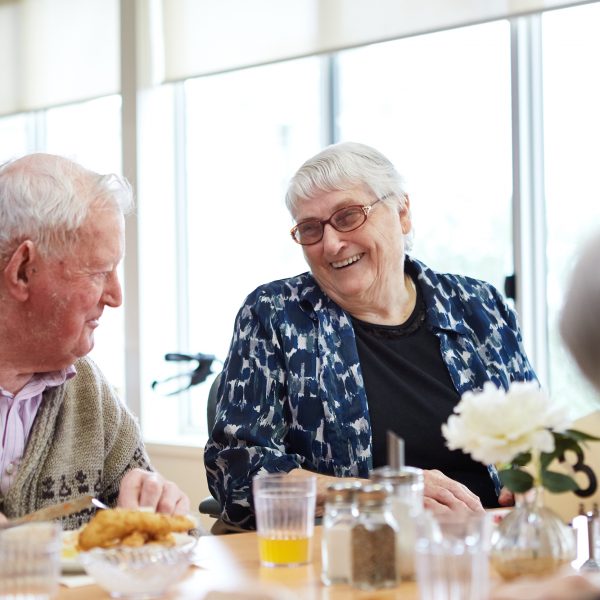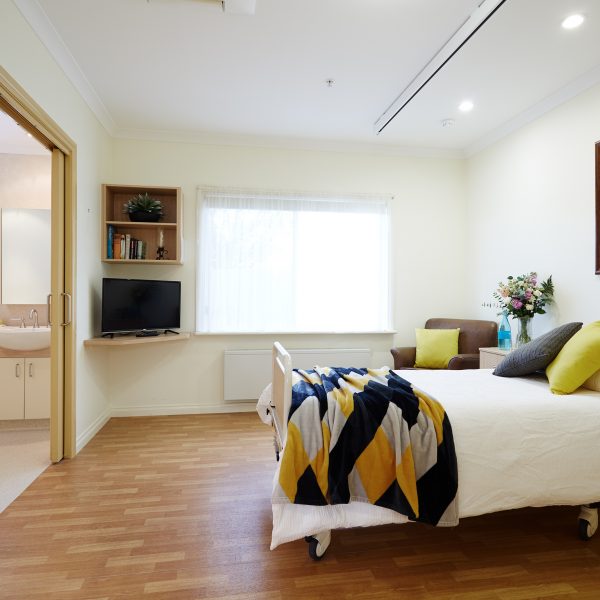 Aged Care Accommodation
Our generously sized rooms are designed for your comfort, convenience and safety.
Enjoy high-quality furniture and fittings including built-in wardrobes, air conditioning and heating, 24/7 access to nursing staff and plenty of room for your personal treasures. Add a touch of luxury by choosing a room with gorgeous natural lighting or beautiful views of our landscaped courtyards and grounds.
Photo Gallery
Rooms
| Type | Room | Bathroom | Size | Features |
| --- | --- | --- | --- | --- |
| Classic | Single | Shared | 14-16m² | |
| Classic+ | Single | Private | 14-16m² | |
| Grande | Single | Private | 14-16m² | |
| Grande+ | Single | Private | 14-16m² | |
| Deluxe | Single | Private | 17m² | Views |
| Deluxe+ | Single | Private | 17m² | Views |
Accommodation details and pricing
Food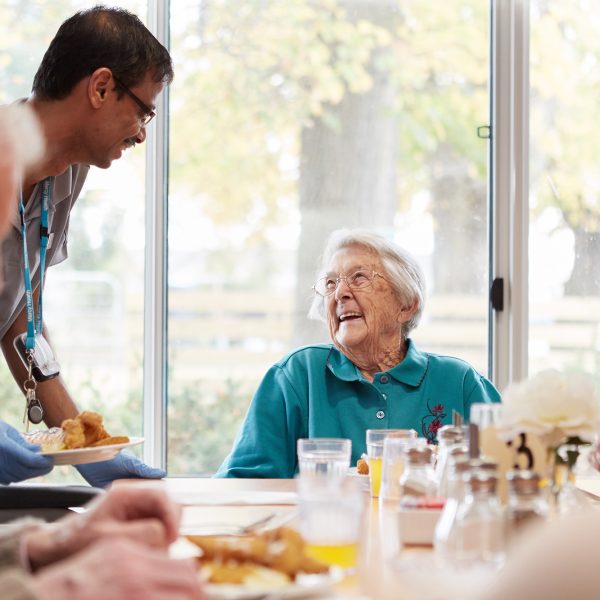 All meals are cooked fresh on site by our qualified chefs. Our experienced culinary team consults residents on their likes and preferences. We use this feedback, as well as input from external dietitians, to design quarterly, four-week rotating menus. And if a resident has a special dietary consideration? Not to worry — our team can cater for most requests.
Breakfast includes a selection of juices, cereals, porridge, yoghurt, toast and spreads, fresh fruit, tea and coffee. Once a week, we offer a full cooked breakfast with bacon, eggs, sausage, baked beans and a hash brown.
For morning tea, choose from a selection of freshly baked items, fresh fruit, or cheese and biscuits.
Lunch consists of two hot meal options. For example: roast lamb with red wine and garlic, and seasonal roast vegetables; or pasta with creamy spinach sauce.
After lunch, you have a choice of dessert options such as pavlova with passionfruit and cream, or fresh fruit.
Afternoon tea is usually a baked item, such as scones or teacake.
The evening meal is typically a homemade soup followed by a hot option such as quiche, or a selection of assorted sandwiches.
Facilities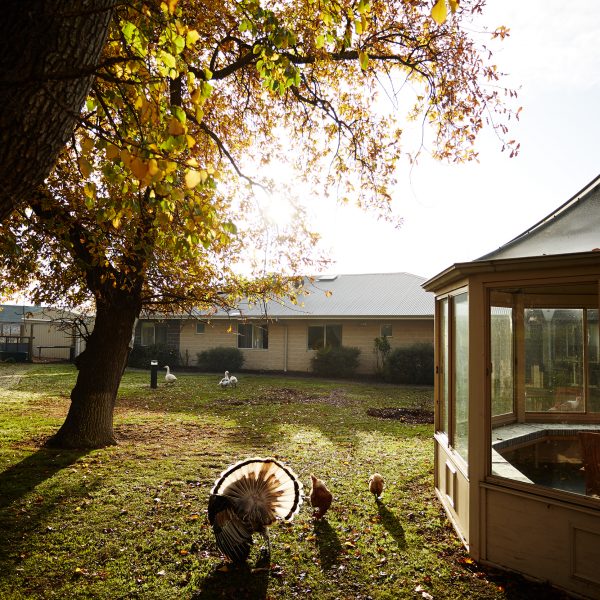 Additional amenities:
nearby public transport
communal areas to entertain visitors
the latest equipment and technology to enhance personal safety, such as mobile call assistance devices.
a gazebo and BBQ in the landscaped gardens
library stocked with great books
chapel provides a quiet space for reflection and meditation (available for services, gatherings and Mass for all denominations)
pets including farmyard animals
on-site laundry
ducted heating
air conditioning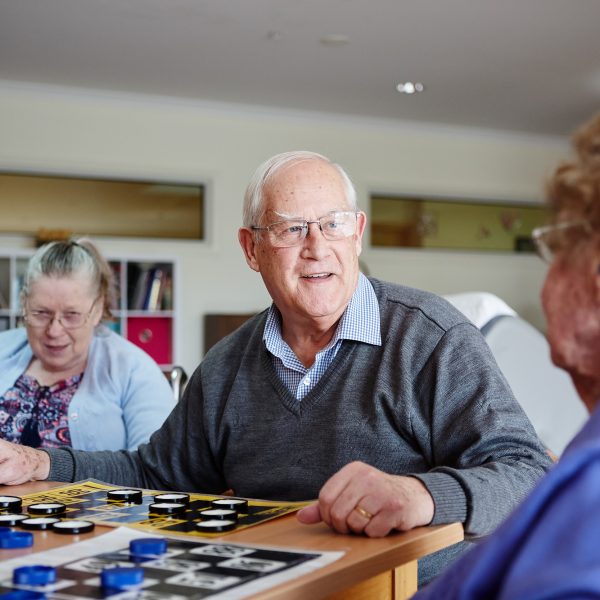 Aged Care Lifestyle and Community
Our lifestyle activities include morning exercise, bingo, happy hour, hoy, cards, carpet bowls, gardening and knitting groups — and that's only a snapshot of what we offer.
Fish Friday is a also favourite weekly event among residents, featuring lunch of fresh fish and chips (alternative meals are available). Activities are scheduled based on resident ideas and requests and supported by a great team of volunteers.
Residents at Mercy Place Colac are provided with additional services that complement our existing high-quality care and let you add a touch of simple luxury to your life every day. Click here to view the full list of services and their cost.
In the area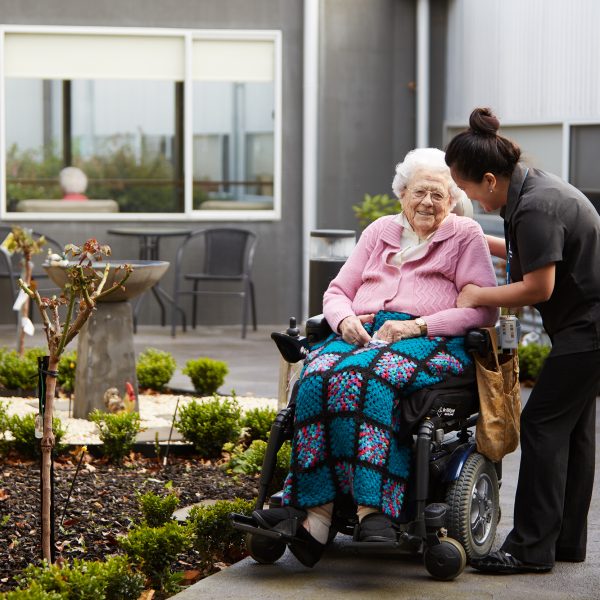 Colac Otway Performing Arts Centre: 750m
Woolworths Colac: 950m
Botanic Gardens, including Botanic Cafe: 1.1km
Colac Community Library: 950m
Central Murray Street with a multitude of shopping options including shoes, clothing, cafes and eateries: 750m
Community bus stop at the Queen Street entrance.
Transport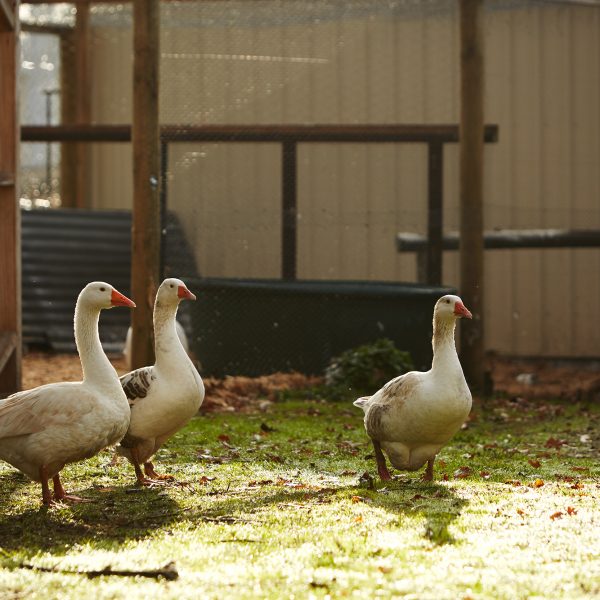 Directions and parking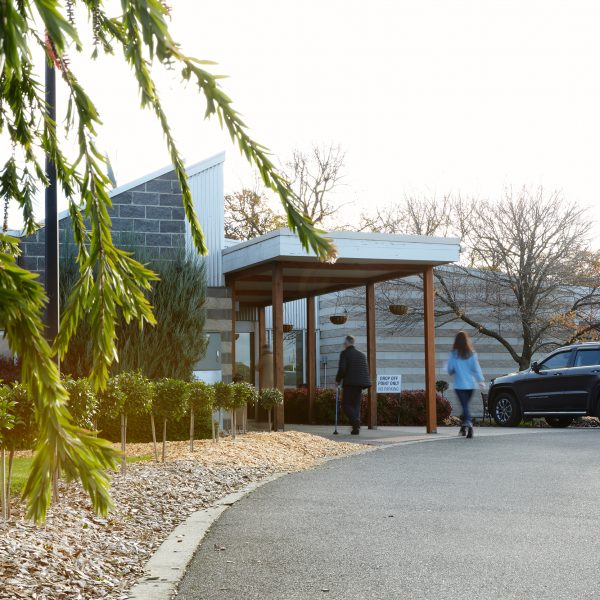 Parking is available on Queen Street Colac, south of Murray Street. Access Mercy Place Colac via Barnard Drive. On-site parking is limited, however we do offer disabled parking.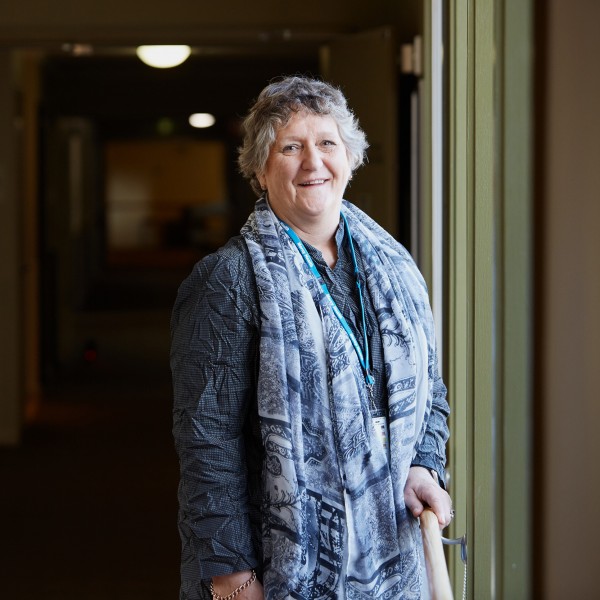 Meet Toni
As a treasured member of the Mercy Place Colac community, you'll get to know our Relieving Service Manager.
I like to see residents living in the home as independently or as supported as they desire.
Our model of care means we support residents to be involved in decisions both for themselves and for the home as a community. We encourage independence and respect resident choices to provide them with the support needed to feel part of the community within the home.
What next
Moving into an aged care home can be a challenging and emotional time for you and your loved ones. We're here to help.
There are some steps you can complete at any point — even before you've decided on your home — to make things easier.
Confirm the details of your finances
By confirming the details of your finances through completing certain forms and choosing your specific room, you can ensure you pay the correct costs and receive the right care from the moment you move in.
Learn more about confirming the details of your finances
Understanding the costs
Once you've chosen your home, it's natural to start thinking about the costs involved.
How much will I have to pay? What is covered? Are there flexible payment options? Find the answers to your questions and get familiar with the costs.
Ask about life at Mercy Place Colac
If you have any questions about life at Mercy Place Colac the process of preparing for a move, or anything else, please get in touch and let us know. We'll find the answers and be in contact with you shortly.
Mercy Place Colac
83-99 Queen Street
Colac VIC 3250
We constantly look for ways to improve the care and service we deliver. Your feedback is valuable and is one way we can find out how we are doing and what we can improve. Complete our online feedback form to provide your comments.
Last reviewed January 1, 2018.