Christmas came a fortnight early for a number of residents at Mercy Place Parkville with the arrival of a talented Christmas choir, Santa and his sleigh, and two television camera crews on 10 December.
Mercy Place Parkville Service Manager Andrew Tsindos says the entertainment provided by Melbourne's Carols by Candlelight choir was a lovely event for the residents.
"It really had everything. The smiles on the faces of the residents and their clapping and tapping of feet said it all and the entertainment just seemed to occur out of nowhere," says Andrew."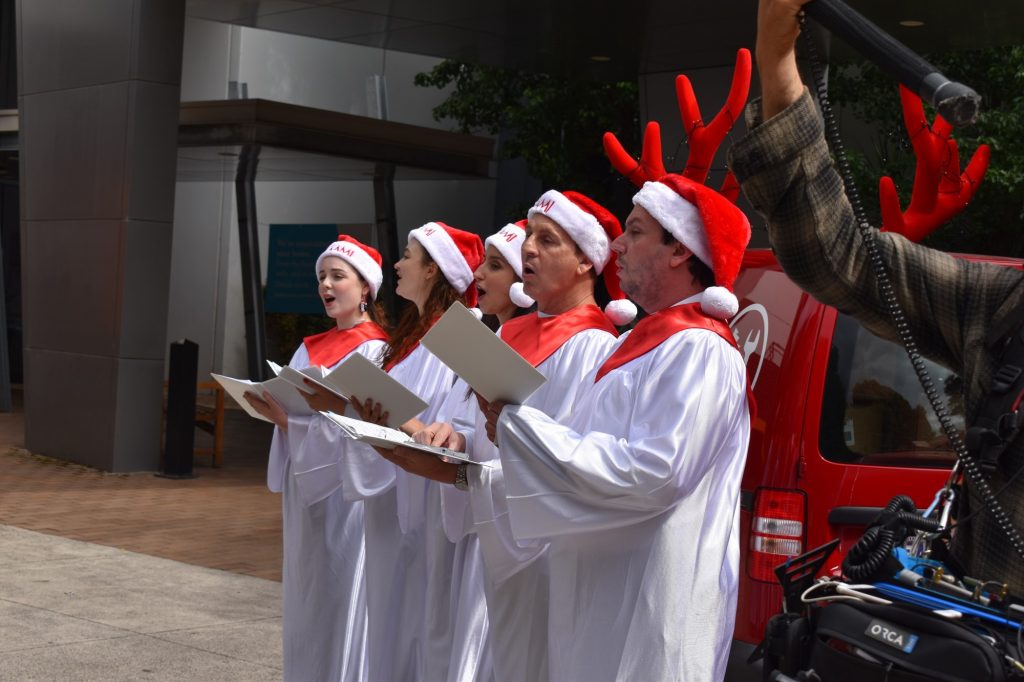 "The music even attracted the interest of our neighbours and passers by who joined in the fun."
Mercy Place Parkville aged care resident Lorna Potter says the occasion was a smash hit.
"The singers were beautiful, the carols consisted of many of our favourites and everyone was on an absolute high afterwards," she says.
"We were also grateful for the teddy bears and other little gifts Santa's helpers handed out at the end of the show."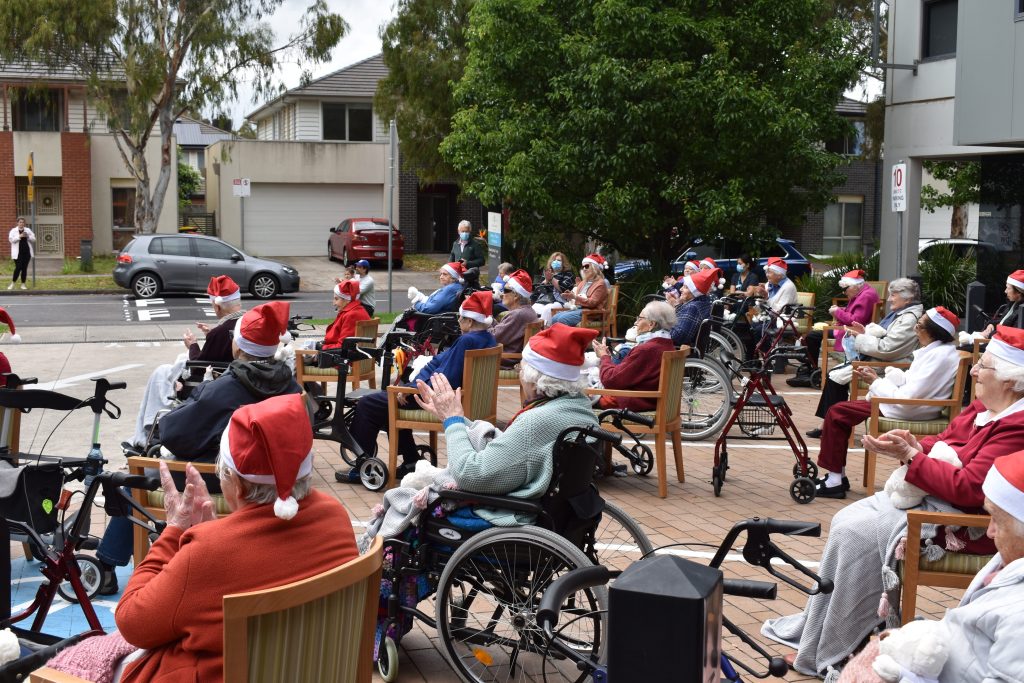 Some of the images captured by the camera crews will be shown tomorrow on Christmas Eve during the Channel 9 production of Melbourne's iconic Carols by Candlelight, held now for many years at the Sidney Myer Music Bowl alongside the Yarra River.
Dating back to 1937, the Melbourne carols, initially broadcast live on radio, but now a two-and-a-half hour television production is telecast live and shown to all corners of Australia. The program features many of Australia's best known music and entertainment personalities.