Welcome to our calm and coastal home in the gorgeous township of Mandurah, about 70 kilometres southwest of Perth.
With beautiful canals, gardens, parklands and the Mandurah foreshore all nearby, it's the perfect environment for a rich and active life. Residents enjoy all the perks of a beachside lifestyle, with fishing, walking groups and gentle exercise in the natural surroundings.
We form meaningful partnerships with every resident to ensure close and continuous contact with family, the community and friends — both within and outside the home. Mandurah is a welcoming environment designed to feel just like home, so bring your pets with you and enjoy your creature comforts.
Mercy Place Mandurah
1 Hungerford Ave
Mandurah WA 6210
Book your tour of Mercy Place Mandurah
Arrange to visit for a cup of tea and a tour, and get to know the friendly faces at Mercy Place Mandurah! You'll meet our Resident Liaison Officer to explore our home and the surrounding area, and find out more about moving in. Just fill out the form and we'll be in touch.
Speech pathology
Our home offers speech pathology services to assess, diagnose and treat communication or swallowing disorders. Our local allied health therapists can provide speech pathology services in-home as you require, or as part of a high-care plan. If you're generally well and would like speech pathology, or have higher care needs and seek extra allied health support, you can arrange for your preferred therapists to visit on a fee-for-service basis.
Respite care
We can provide support to your family and other primary carers who need additional assistance, or who simply need a break and time to themselves. Our home offers respite care in the form of short-term accommodation for your family members or primary carers.
Religious services
Chaplains visit our home, and are available on-call for pastoral ministry and specific religious rituals. We can also arrange pastoral care from a religious representative from your own faith for your convenience.
Podiatry
Podiatry services are available for medical conditions affecting the foot, ankle and leg. Our local allied health therapists can provide podiatry in the home as part of a high care plan. If you're generally well and would like these services, or have higher care needs and seek extra allied health support, you can arrange for your preferred therapists to visit on a fee-for-service basis.
Physiotherapy
Physiotherapists help people move more easily and improve their physical ability. You may undertake physiotherapy as part of a high-care plan or rehabilitation program. If you're generally well and would like access to physiotherapy services, or if you have higher needs and require extra support, you can arrange for your preferred therapists to visit on a fee-for-service basis.
Pastoral care
Pastoral Care Associates can offer you and your loved ones spiritual and emotional support. We can also coordinate prayer groups or church services, including regular Mass, sacramental care and denominational services.
Palliative care
For those nearing the end of life, our palliative care team works with family and friends to offer physical, spiritual, emotional and social support.
Eye health and ophthalmology
Access ophthalmology services to treat eye and vision-related conditions or disorders.
Library
Enjoy access to our home's comprehensive library of books, reading materials and games.
Leisure and lifestyle activities
Wherever possible, our lifestyle therapy team supports you to pursue your interests and actively participate in life. We invite you to enjoy a range of social, cultural and physical activities and to suggest any we do not currently offer. Please note, some activities may incur a charge.
Dental
As part of our comprehensive approach to your health and wellbeing, we can arrange dental services for both emergency and non-emergency dental issues.
Audiology
Audiology involves treatments to improve communication and participation for people with hearing loss, to promote a fuller and more enjoyable life. It can also help with conditions affecting balance.
Ageing in place
Our homes offer you the security and comfort of 'ageing in place'. Regardless of your care needs now, or how they may develop in the future, you can continue to live at our home and access the care you need while maintaining your quality of life.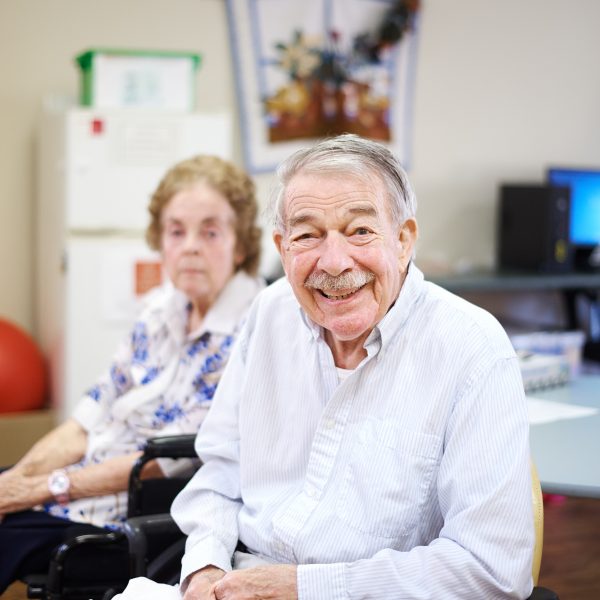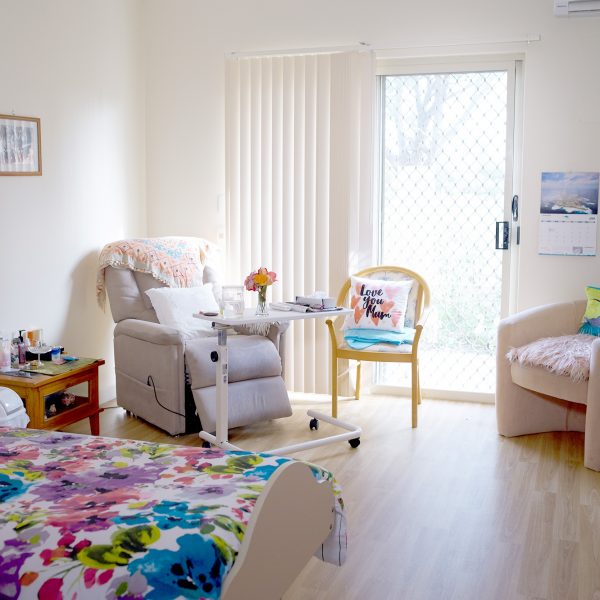 Accommodation
Our home is made up of four communities. Hungerford features large rooms with access to a garden and shared ensuite.
Fourteen of the rooms feature private ensuites, while three rooms are shared. Sandalwood offers 29 single rooms with ensuites. Dorothy consists of 14 single rooms with ensuites, and 12 with access to the garden. Dolphin wing offers three single rooms with shared ensuites, two shared rooms with ensuite and five shared rooms with shared bathrooms.
Food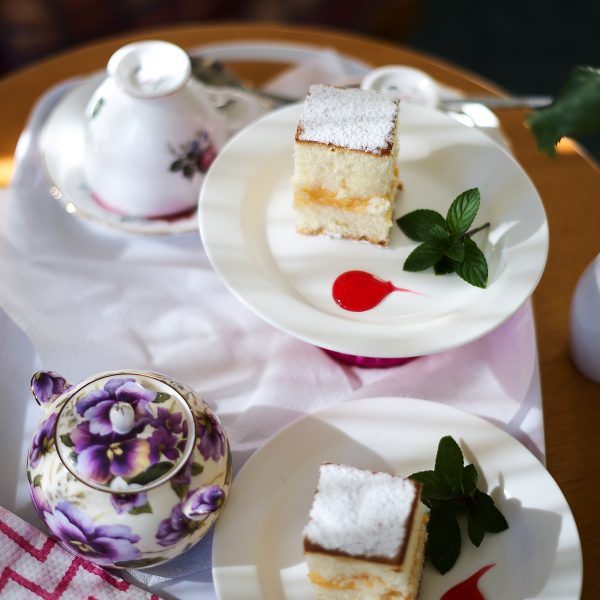 Our seasonal menu is prepared in consultation with a dietitian and catering manager. Food is prepared fresh daily on site by our two experienced chefs. The kitchen can prepare special meals to accommodate specific dietary or cultural requirements.
Buffet breakfast: cereal of your choice, porridge, toast, juice, tea or coffee.
Lunch: roast chicken with tuscan roast potatoes, parsley butter carrots, peas, cheese and fruit.
Dinner: asparagus soup, ham and cheese omelette.
Dessert: ice cream with passionfruit and peach syrup.
Facilities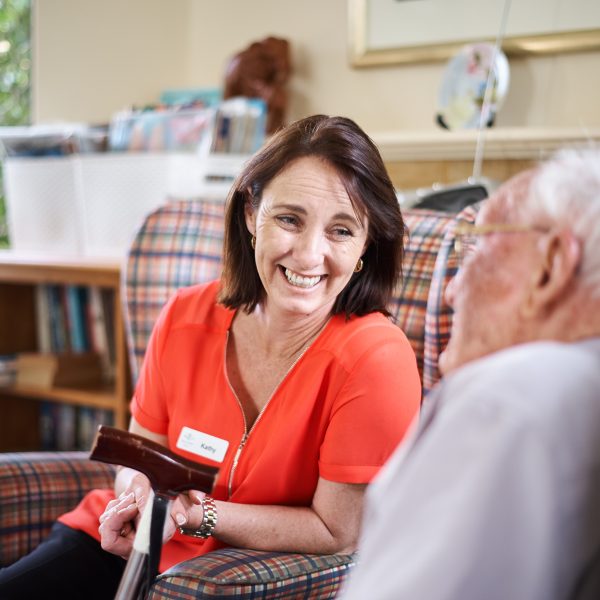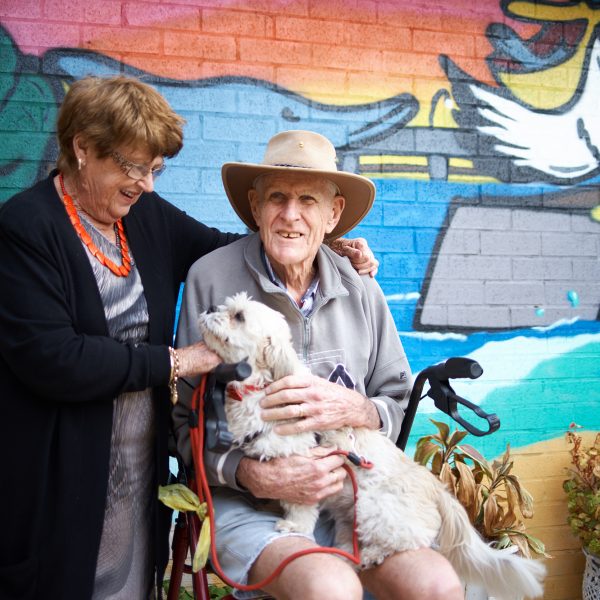 Lifestyle and Community
Mercy Place Mandurah is surrounded by beautiful gardens, with a lovely park and football oval separating us and Glencoe Primary School.
Our home is close to the Mandurah foreshore, beaches, canals and the town centre. Nearby, you'll find the Senior Citizen Centre, cinema, bowling club and aquatic centre. The new Hallshead Shopping Centre is within walking distance.
Residents enjoy a roast lunch each Sunday and concerts are held each week with a variety of visiting entertainers. Residents can enjoy a drink at social club on Fridays, while bingo is another favourite activity held twice a week.
In the area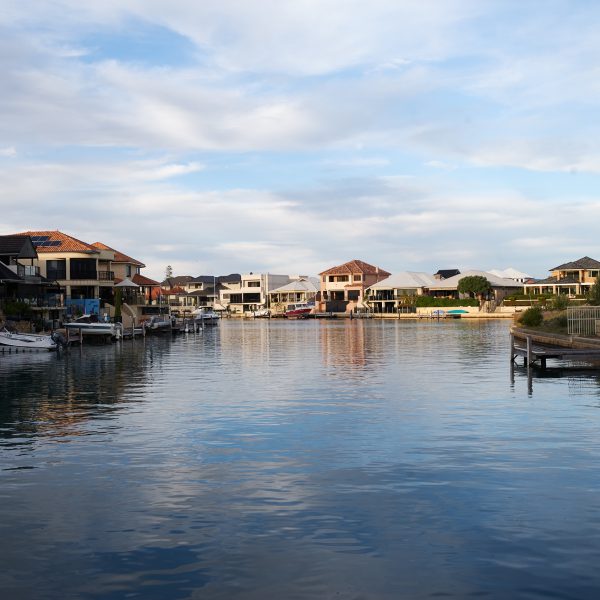 Halls Head Centre
Senior Citizen Centre
Reading Cinemas
Halls Head Recreation Centre
Mandurah City Centre and foreshore.
Available activities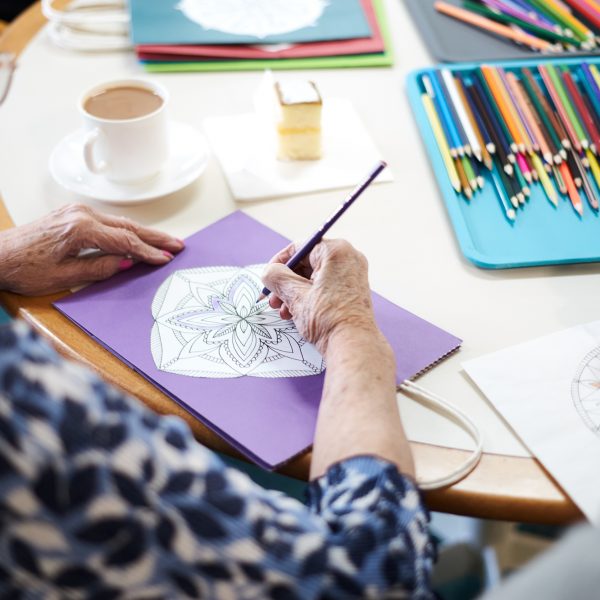 Enjoy the following activities at your home:
lifestyle activities including bingo, singing and the pamper parlour
social and bus outings
concerts
exercise and walking groups
clubs including book club, mahjong, craft and knitting
fishing
bowling.
Transport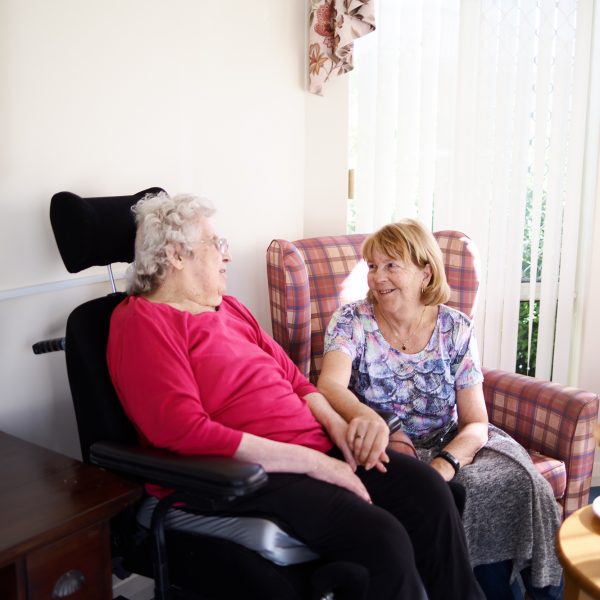 BUS:
There is a bus stop on Hungerford Avenue in front of our home, with a bus that takes passengers directly to Mandurah Railway Station.
Directions and parking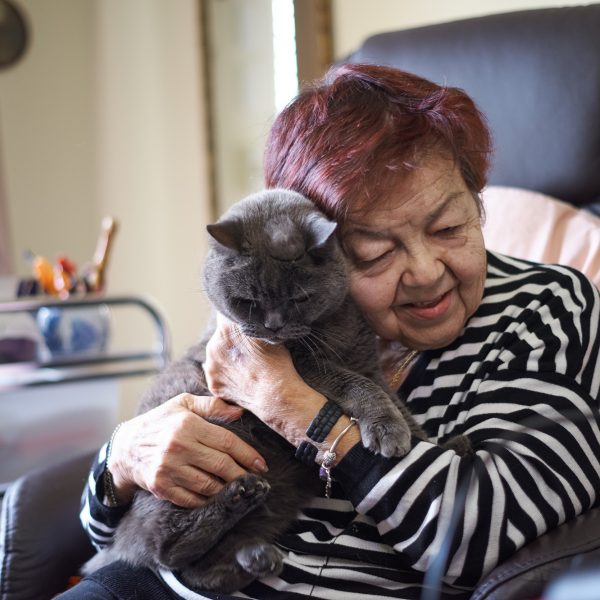 Mercy Place Mandurah offers visitor and staff parking in the Hungerford and Sandalwood car parks. Disabled parking is also available.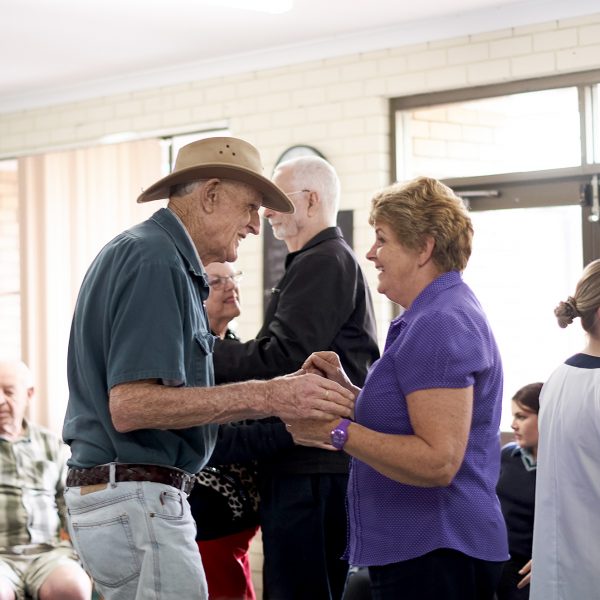 Meet Christina
As a treasured member of the Mercy Place Mandurah community, you have a dedicated Service Manager.
Mandurah is beautiful and bright.
Mandurah is beautiful and bright. It's a home away from home, full of laughter, love and family.
What next
Moving into an aged care home can be a challenging and emotional time for you and your loved ones. We're here to help.
There are some steps you can complete at any point — even before you've decided on your home — to make things easier.
Confirm the details of your finances
By confirming the details of your finances through completing certain forms and choosing your specific room, you can ensure you pay the correct costs and receive the right care from the moment you move in.
Learn more about confirming the details of your finances
Understanding the costs
Once you've chosen your home, it's natural to start thinking about the costs involved.
How much will I have to pay? What is covered? Are there flexible payment options? Find the answers to your questions and get familiar with the costs.
Ask about life at Mercy Place Mandurah
If you have any questions about life at Mercy Place Mandurah the process of preparing for a move, or anything else, please get in touch and let us know. We'll find the answers and be in contact with you shortly
Mercy Place Mandurah
1 Hungerford Ave
Mandurah WA 6210
Last reviewed January 1, 2018.