Welcome to our home, nestled among the leafy gardens and cobblestone architecture of the Abbotsford Convent arts and wellbeing precinct.
The Yarra River babbles around the sweeping greens of the Convent Gardens and nearby Collingwood Children's Farm, while artists push colours around canvases in nearby studios and workshops including the Melbourne Art Therapy Studio. It's the perfect blend of serenity and city living.
If you're looking for a different 'blend', sip a latte at a nearby cafe or enjoy the shops, entertainment or markets that frequent the neighbourhood. You can also savour the sunshine in our sensory courtyard, visit our hairdresser or attend a service at the beautiful chapel.
---
We are offering two weeks free respite when you book three weeks, (1 week requires payment), from Tuesday 1 June 2021 to Tuesday 31 May 2022. Conditions apply.
Email MPenquiries@mercy.com.au or click here for the phone number of the sales representative.
---
Visiting hours may have changed due to the coronavirus pandemic. Please call the home for details.

RESPITE CARE SPECIAL
Pay for one week of respite care and get another two weeks free (minimum stay three weeks). Conditions apply.
Book your tour of Mercy Place Abbotsford
Arrange to visit for a cup of tea and a tour, and get to know the friendly faces at Mercy Place Abbotsford! You'll meet our Resident Liaison Officer to explore our home and the surrounding area, and find out more about moving in. Just fill out the form and we'll be in touch.
Speech pathology
Our home offers speech pathology services to assess, diagnose and treat communication or swallowing disorders. Our local allied health therapists can provide speech pathology services in-home as you require, or as part of a high-care plan. If you're generally well and would like speech pathology, or have higher care needs and seek extra allied health support, you can arrange for your preferred therapists to visit on a fee-for-service basis.
Respite care
We can provide support to your family and other primary carers who need additional assistance, or who simply need a break and time to themselves. Our home offers respite care in the form of short-term accommodation for your family members or primary carers.
Religious services
Chaplains visit our home, and are available on-call for pastoral ministry and specific religious rituals. We can also arrange pastoral care from a religious representative from your own faith for your convenience.
Podiatry
Podiatry services are available for medical conditions affecting the foot, ankle and leg. Our local allied health therapists can provide podiatry in the home as part of a high care plan. If you're generally well and would like these services, or have higher care needs and seek extra allied health support, you can arrange for your preferred therapists to visit on a fee-for-service basis.
Physiotherapy
Physiotherapists help people move more easily and improve their physical ability. You may undertake physiotherapy as part of a high-care plan or rehabilitation program. If you're generally well and would like access to physiotherapy services, or if you have higher needs and require extra support, you can arrange for your preferred therapists to visit on a fee-for-service basis.
Pastoral care
Pastoral Care Associates can offer you and your loved ones spiritual and emotional support. We can also coordinate prayer groups or church services, including regular Mass, sacramental care and denominational services.
Palliative care
For those nearing the end of life, our palliative care team works with family and friends to offer physical, spiritual, emotional and social support.
Library
Enjoy access to our home's comprehensive library of books, reading materials and games.
Leisure and lifestyle activities
Wherever possible, our lifestyle therapy team supports you to pursue your interests and actively participate in life. We invite you to enjoy a range of social, cultural and physical activities and to suggest any we do not currently offer. Please note, some activities may incur a charge.
Hair and beauty salon
A hairdresser regularly visits our salon to keep you looking and feeling your best.
Eye health and ophthalmology
Access ophthalmology services to treat eye and vision-related conditions or disorders.
Dental
As part of our comprehensive approach to your health and wellbeing, we can arrange dental services for both emergency and non-emergency dental issues.
Audiology
Audiology involves treatments to improve communication and participation for people with hearing loss, to promote a fuller and more enjoyable life. It can also help with conditions affecting balance.
Allied health
Allied health describes the range of health professionals involved in your care who are not doctors, dentists or nurses. Allied health includes services such as podiatry, occupational therapy, physiotherapy, speech therapy and dietary advice.
Ageing in place
Our homes offer you the security and comfort of 'ageing in place'. Regardless of your care needs now, or how they may develop in the future, you can continue to live at our home and access the care you need while maintaining your quality of life.
Dementia care service
Our home caters for people living with dementia or memory loss. We partner with you and your loved one to get to know their personal story so daily life and activities can be tailored to suit their specific needs and interests.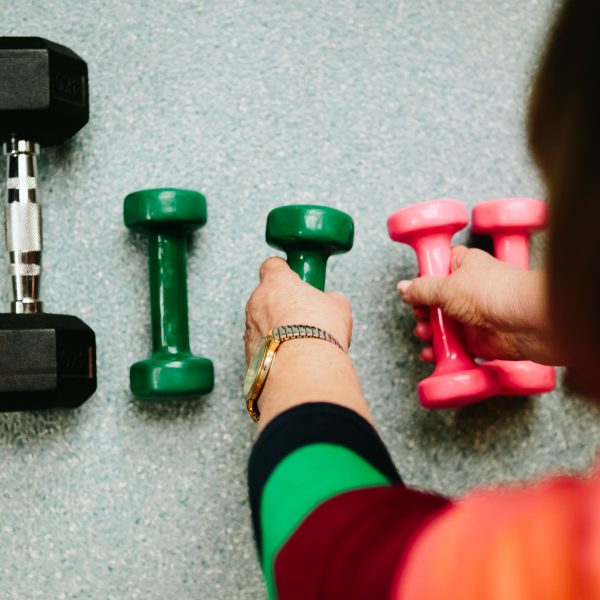 Mercy homes nearby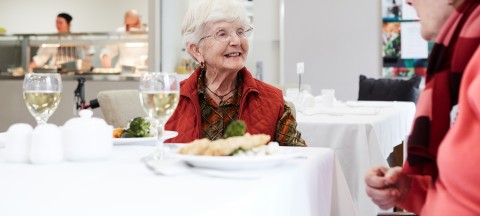 Mercy Place East Melbourne
Life at Mercy Place East Melbourne is the perfect blend of cosy and cosmopolitan. We build relationships to provide personal, individually tailored care.
Mercy Place East Melbourne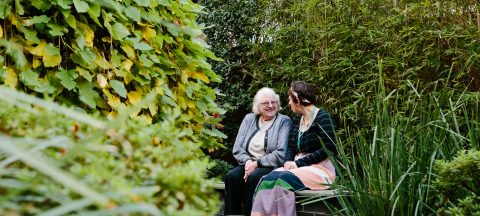 Mercy Place Parkville
Mercy Place Parkville offers ageing in place in a vibrant inner north community, perched on the fringe of Melbourne's lush parks and gardens precinct.
Mercy Place Parkville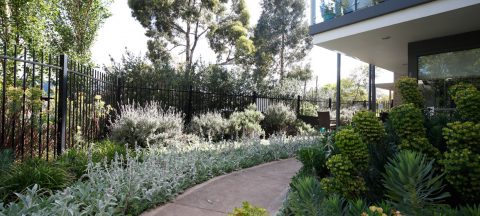 Mercy Place Keon Park (Reservoir)
Mercy Place Keon Park is an intimate, family-style home in the peaceful suburb of Reservoir. Next door to the Mercy Health St Margaret's Independent Living Units, our home is ideal for couples who require different levels of support and care.
Mercy Place Keon Park (Reservoir)